---
With a theme "Advancement of Technology for Impact on Humanity", the Second IEEE TEMSMET 2021 presents an open forum for scientists, researchers, engineers and students to exchange the latest innovations and research advancements in the areas of next-generation electronics, technology, engineering, management, entrepreneurship and innovation. 
The conference aims in bringing eminent speakers and experts from different domains on a single platform. The conference will include plenary sessions and invited talks from eminent researchers on the state-of-the-art methods in related areas. It will be a very unique multidisciplinary as well as cross-disciplinary opportunity for authors to contribute original research, surveys, case studies and applications.
TEMSMET 2021 will have 4 different tracks covering multiple domains. Track 4 is planned particularly to recognize and applaud women authors and women leaders working in the areas pertaining to the conference scope.  
During this international conference, researchers will have the opportunity to present their own work in the form of an oral presentation in virtual mode. 
Original contributions based on the results of research and development are solicited. Prospective authors are requested to submit their papers in standard  IEEE conference paper format in not more than 6 pages, in the following broad areas (but not limited to). Authors must ensure the relevance of their submissions to the scope, name and theme of the conference. 
All the accepted and presented papers will be eligible for submission to IEEE for possible publication in the form of e-proceedings in IEEE Xplore.
Applications of Technology and Engineering
Entrepreneurship and Innovation
Marketing and Talent Management
| | | |
| --- | --- | --- |
| AI and Machine Learning | Digital Transformation | Human Resource Information Systems |
| Data Analytics | Technopreneurship | People Analytics |
| Blockchain | Innovations in Business Models | Cloud based talent management |
| Cloud Computing | Ideation and Product development | Smart Talent Sourcing |
| Computer Networks | Intellectual Property and Technology Policy development | Predictive analytics for HR processes |
| Computer Vision | Technology for Social Entrepreneurship | L & D and competency management |
| Mobile Computing | Technology transfer | Technology enabled future workforce development |
| Industry 4.0 | Crowdsourcing for managing enterprises | Remote working models / contactless working |
| IOT | Green and sustainable entrepreneurship | Hybrid Social Enterprises based on technology |
| Natural Language Processing | Corporate Entrepreneurship / Intrapreneurship | Impact of emerging technologies on Human capital |
| Signal Processing | Accelerators and Incubators | Business Networking Sites |
| Security and Privacy | Managing R &D Centers | Marketing Analytics |
| Soft Computing | Culture transformation | Digital Marketing Strategies for New Enterprises |
| Software Engineering Practices | Healthcare Technologies | Search Engine optimization for target marketing |
| Geo spatial Technologies | AgriTech/FinTech/EdTech | Social Media Marketing |
| High Performance Computing | Autonomous Vehicles | Electronic Customer Relationship Management (e-CRM) |
| Game Design and Development | Smart City | AI in marketing |
| Quantum Computing | Training models for Innovation, Entrepreneurship & Intrapreneurship | Sentiment Analysis for Marketing |
It is a special track that accepts papers of all tracks of IEEE TEMSMET 2021.
The First author as a Female author is eligible to submit papers under this track.
Ideate, Innovate and Start-up
Problem Solving, Innovation, and Entrepreneurship
Leadership Development, Talent and Technology Management, Research and development
Paper Preparation and Submission Guidelines for Authors​​
IEEE Standard Template for
Manuscript Preparation
Authors are invited to submit full – length (6 pages maximum), original,  unpublished research papers with an abstract (200 words maximum). All papers must be submitted in A4 size IEEE standard template in PDF as given in the below link:
IEEE TEMSMET 2021 Best Paper Awards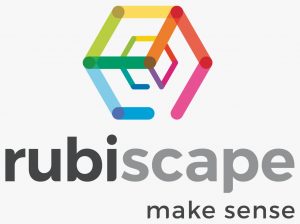 | Details | Date |
| --- | --- |
| Early Paper Submission 15% Discount closes | July 25, 2021 |
| Regular Paper Submission Closes | Aug-15 September 20,2021 |
| Notification of Acceptance | September 30, 2021 |
| Final Camera-ready Paper | October 10, 2021 |
| Early Submission Paper Registration Closes | October 10, 2021* |
| Regular Paper Registration Closes | October 20, 2021 |
| Virtual Conference Dates | December 2 - 3, 2021 |
* Note: Only for Early paper submissions
| Details | Date |
| --- | --- |
| Paper Submission Closes | October 3rd, 2021 Closed |
| Notification of Acceptance | October 20th, 2021 |
| Final Camera-ready Paper | October 30th, 2021 |
| Conference Registration Closes | October 30th, 2021 |
| Regular Paper Registration Closes | December 2nd - 3rd December, 2021 |
| Details | Date |
| --- | --- |
| Early Paper Submission 15% Discount closes | July 25, 2021 |
| Regular Paper Submission Closes | August 15, 2021 |
| Notification of Acceptance | September 30, 2021 |
| Final Camera-ready Paper | October 10, 2021 |
| Early Submission Paper Registration Closes | October 10, 2021* |
| Regular Paper Registration Closes | October 20, 2021 |
| Virtual Conference Dates | December 2 - 3, 2021 |
* Note: Only for Early paper submissions