---
2021 IEEE TEMSMET explores and pursues the blended theme of Information Technology, Engineering and Management. We invite Tutorial  proposals on the conference tracks within the scope of Conference theme.
BROAD AREAS FOR TUTORIAL PROPOSALS
Track 1: Applications of Technology and Engineering
Track 2: Entrepreneurship and Innovation
Track 3: Marketing and Talent Management
Track 4: Women in Engineering
For more track details please visit conference website:   https://temsmet2021.sicsr.ac.in
Call for Proposal Deadline: August 31, 2021
Notification of Selection: September 30, 2021
Day and Date of Tutorials: 
Wednesday, December 1, 2021.
The tutorials will be held in an online/virtual mode.
Convolution Neural Network in Deep Learning using Python
Wednesday, December 1, 2021

09:00 AM - 11:00 AM IST
Explainable AI in Healthcare: Current Trends and Future Scope
Wednesday, December 1, 2021

11:30 AM - 1:30 PM IST
Quantum Computing and its overarching impact on various research and industry domains
Wednesday, December 1, 2021

2:30 PM - 6:30 PM IST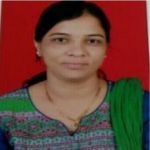 Dr. Chitra A.Dhawale , Ph.D in Computer Science ) is currently working as a Professor
, Department of Computer Engineering, P.R.Pote College of Engineering and Management,
Amravati (MS), India.
To her credit, 06 research scholars have been awarded PhD. Her research interests
include Image and Video Processing, Machine Learning, Deep Learning, Multi-Biometric, Big
Data Analytics. She has developed many projects for Machine Learning, Deep Learning,
Natural Language Processing Algorithms using python. She also has hands on experience in
R- Programming, Hadoop-MapReduce, Apache Spark, Tableau.
She has published 02 books, 08 Book Chapters, 34 Research papers in Journals (
02-SCI-Indexed,27-Scopus Indexed, 02-UGC Journals and 03 in other research journals)
and presented 35 papers in International Conferences (Abroad Conference-08, IEEE-18,
ACM-02, Elsevier-01,Springer-04, Others-02) and 19 papers in National Conferences. She
has reviewed 09 books for various publishers.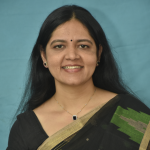 AI is seemingly inseparable today. Healthcare using AI is amongst the fastest growing research areas across the globe. A massive amount of heterogeneous data generated in the healthcare sector offers enormous opportunities for data analytics using AI models in various spheres of healthcare such as medical imaging, discovery of drug, disease diagnosis, genomics and proteomics, microbiological analysis and robot assisted surgery. Due to increasing availability of electronic health data (structured as well as unstructured data) and rapid progress of data analytic techniques, a lot of research is being carried out in this area. 
Healthcare offers unique challenges for AI techniques. Particularly, there is a challenge in the black box operation of decisions made by AI models which have resulted in a lack of accountability and trust in the decisions made. The Explainable AI enhances the trust of medical professionals.
This tutorial connects four contemporary areas of research: Data Analytics, AI, Healthcare and XAI. It will provide a collective update on developments in healthcare using AI & XAI, challenges, opportunities and future research directions. The first half of the tutorial will cover the need & significance of AI to process healthcare data, major application areas of AI in healthcare, and some AI-powered healthcare solutions. In the second half of the tutorial, topics like why explanations are significant and what is the future of Explainable AI in healthcare will be discussed. Finally, challenges and future research opportunities will be elaborated.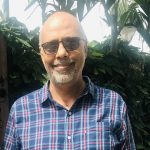 After completing a Ph.D. in Theoretical Physics on practical uses of Nonlinear phenomena in Nonlinear Optics, Dr. Mandaar B. Pande comes with around 28 years of total experience with 20 years in the IT industry and 8 years in Academia.
Currently, Dr. Pande is a Professor at Symbiosis Centre for Information Technology (SCIT), Pune. He is carrying out research in the cutting-edge area of Quantum Computing including Quantum Machine Learning, Quantum Cryptography, Quantum Internet, and Quantum Communications
He started his career in academics as a faculty at BITS, Pilani between 1994-1997. After his 4-year stint at BITS, Pilani, he was in the IT industry for around 20 years (1998-2017) where he worked with Tech Mahindra Ltd. and Wipro Ltd.


In the IT industry, he worked on multiple projects and large programs specifically addressing the Non-Functional and Performance Engineering and management related space. He comes with experience in Telecom Core and IP Network simulations, Technical Pre-sales, Non-Functional System Architecture, IT Consultancy, Technical delivery, and Program management, working with multiple global clients across various domains. He has significant experience in creation of high-performance teams and managing a large practice. He was globally heading the Performance Engineering Practice from 2013-2017 at Wipro.

Dr. Pande moved back to academia in 2017, having joined SCIT, Pune. He is teaching various IT subjects including Managing Presales, Global Delivery Models and Mathematics for Data Science. As mentioned earlier, he is pursuing research in the cutting-edge area of Quantum Computing. At present he is researching on problems in Quantum Machine Learning and Quantum Communications, having published a couple of research papers in these areas.
Tutorials Registration Payment Details
Registration charges(in ₹) for Indian Participants(Including 18% GST)

Registration charges(in $) for International Participants

Tutorial duration of 4 Hours

ONE Tutorial duration of 2 Hours

TWO Tutorials duration of 2 Hours
---
Please send your proposal in a single PDF file through email with a subject line < Tutorial and Workshop_TEMSMET2021 > on temsmet2021@sicsr.ac.in
For any further queries contact:
Dr. Kishori Kasat

+91-

9822398435
Ms. Shubhashri Waghmare

+91-

9545289888